As the quarter comes to an end these next few weeks, I hope to bring to you a little bit of what I get to see walking to class. There are about 3 really unique cars I see to and from class (which includes a garage shortcut).
It is memorial day weekend, so I'm guessing I couldn't find the other 2 becuase they are home for the holiday... So I will share todays find with you.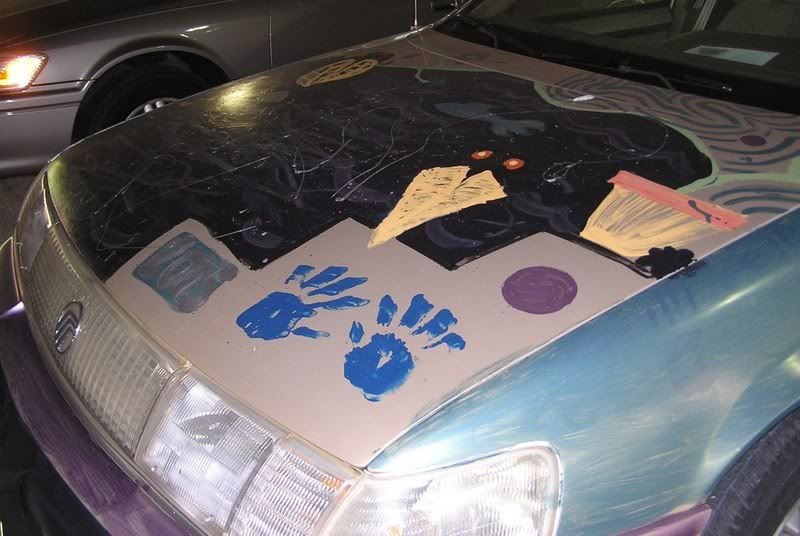 I wonder what goes through your mind when you decide to do this to your car. Before the paint this car didn't see to be too bad... heck I've owned worse. Though the owner seems to be very liberal, I still like the message. When see a car like this I imagine what the driver looks like... so here are some of my visions curtosy of
google image search
:

P.S. If this is your car I had no idea and am sorry! But it's so cool!